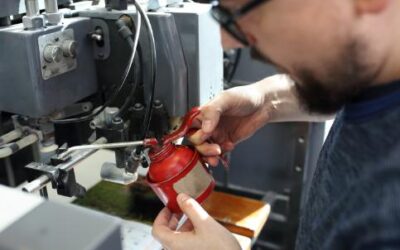 Hunkar Technologies acquires Technologies Plus
Cincinnati, Ohio November 7, 2023
Hunkar Technologies Inc. announced today that its Hunkar Data and Barcode automated barcode products and services subsidiary has acquired Technologies Plus, Inc. Technologies Plus, located in Charlotte, North Carolina, is an industry leading provider and integrator of RF and RFID barcode ID systems, labels, scanners, printers, mobile devices, vision inspection devices, label application systems, and related support services.
All the employees of Technologies Plus will remain with the business and Mr. Kim R. Gilmore, its president, will lead the new business unit as head of the Technologies Plus division of Hunkar's Data and Barcode products and services subsidiary. Mr. Gilmore stated "We are very excited to be joining the Hunkar team. I will personally make sure that every Technologies Plus customer continues to experience the same warm, knowledgeable, and responsive personal service they have grown to expect over the years. Technologies Plus existing customers should immediately benefit from exposure to Hunkar's broad product and service capabilities, especially in the areas of: custom system programming, robotics, automated label application, product inspection, packaging and material handling, as well as comprehensive training, repair and field installation services."
Eric Thiemann, president of Hunkar Technologies shared "All of us at Hunkar are honored that Kim and the Technologies Plus team have agreed to join us. We are committed to providing Technologies Plus significant new resources to enable the business to expand the products and services it offers to its present customers. Our approach to growth continues to be the same since our founding in 1962-humbly providing innovative solutions and services to our customers that enable them to become more cost efficient and internationally competitive through enhanced productivity."
Hunkar Technologies, Inc. is a diversified automation company manufacturing, reselling and comprehensively supporting AIDC barcode solutions, robots and robotic integration, label application systems, machine controls, material handling and packaging systems, thermal process components and automated EPS cutting and shaping machinery.
For more information please contact:
Mr. Kim Gilmore
Technologies Plus
1-704-517-7276
Kim@Techplusonline.com
Mr. Kevin Whaley-Corporate Offices
Hunkar Data and Barcode
1-804-334-0782
KWhaley@Hunkar.com
Gateway Introduces New Robotic Machine Load/Unload Option
and New Barcode Inventory System
Gateway Precision Technologies, LLC, a Hunkar Technologies Company, is pleased to announce two new Expanded Polystyrene (EPS) automated cutting system Options that reduce labor costs and increase efficiencies in production. These new Options complement Gateway's comprehensive product line of Contour Cutters, down cutters, combo cutters, bottom groovers, fanfold/seam cutters, down tilters, and automated cutting lines, as well as most existing Gateway machine systems.
The new cutting machine options include:
New Robotic Material Handling System: Automatically loads and unloads foam product manufactured using Gateway machinery. The System utilizes industry-leading collaborative or industrial robots from Fanuc, Yaskawa and Denso Robotics that support most unload/load applications, as well as palletizing and autonomous transport applications. System installation and training is performed by Gateway and its sister business, Rixan Automation, a Hunkar Technologies Company, with ongoing remote and field support provided by Rixan engineers.
NEW RF/ RFID Barcode-based Inventory Tracking System: The System utilizes Honeywell, Zebra and Cognex scanning devices and may be expanded to include automated label application, ink jet printing and vision-based quality inspection and counting. The System tracks and traces raw materials, work in process (WIP) and finished goods, all automatically significantly reducing time, errors, waste and labor expense. System installation, training and comprehensive support is provided by Alpha Barcode Systems, Gateway's sister business and a subsidiary of Hunkar Technologies.
To learn more about these new Gateway automated robotic material handling and inventory management system options, please contact Rob Thiemann, General Manager of Gateway, directly at
859-750-1100 or at mailto:rthiemann@Gatewaypt.com.
About Gateway Precision Technologies: Gateway Precision Technologies is a leading manufacturer of EPS and foam oriented processing systems, hot wire and control upgrades. Every Gateway engineer, service technician, and production team member is relentlessly committed to designing and building highly efficient and durable cutting, contouring, recycling, and laminating solutions to ensure clients maximize their profits and remain globally cost competitive.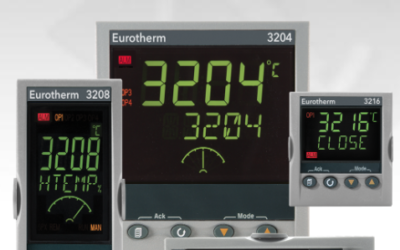 For Immediate Release – JuLY 12, 2023
HUNKAR Technologies, INC. Acquires Carlin Automation, Inc.
Cincinnati, Ohio July 12, 2023, Hunkar Technologies Inc. announced today that its Rixan Automation, LLC subsidiary has acquired Carlin Automation, Inc. Carlin Automation, based in Rock Island, Illinois, is a leading automation product distributor of Industrial Thermal Products including Instrumentation, Heating Components and Temperature Sensor Technology. In addition, Carlin Automation is ISO/IEC 17025 accredited to provide expansive thermal Calibration Services as well as Precision Instrument Systems Testing and Repair.
Rixan Automation has a rich history of innovation and excellence in Robotic Integration, Automation Systems, Warehouse Logistics, Packaging Solutions, Vision Systems, Controls and Custom Production/HMI Systems. Hunkar Technologies, founded in 1962, is a privately held, rapidly growing, diversified automation company with businesses in Robotic Automation, High Speed Label Application, Machine Vision, Packaging/Material Handling, Data and Barcode Product Tracking, Machine Controls, and Automated EPS Cutting, Forming and Recycling Systems.
Eric Thiemann, CEO of Hunkar Technologies stated- "Carlin Automation will be a wonderful addition to Rixan Automation and Hunkar Technologies. Clients of Carlin will enjoy the same outstanding service and support they have grown to expect since both Pat Carlin as President and Tim Carlin as Vice President and the entire team at Carlin are remaining with the Company. Current Carlin Automation
clients should benefit from new services to be provided by Carlin including Automated System Integration, System Design, Installation, Control System Upgrades, Programming, Robot Repairs, and Manufacturing Equipment Field Support."
Pat Carlin, President of Carlin Automation stated- "We are excited to be joining with Rixan Automation and Hunkar Technologies. By combining our business with Hunkar and its Rixan Automation subsidiary, our clients may now benefit from enhanced services that will help them become even more efficient and profitable but without sacrificing the hands on knowledgeable service they have come to expect and appreciate."
For more in formation please contact
Mr. Pat Carlin, Carlin Automation patrick.carlin@carlinautomation.com or 1-309-788-1275 and Mr. Doug Rice, Rixan Automation
drice@rixan.com or 1-937-438-3005.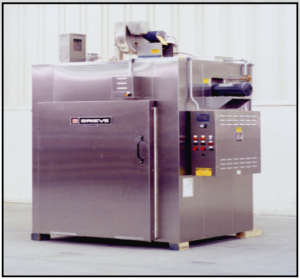 For Immediate Release – August 25, 2017
Hunkar Technologies, Inc. Acquires Rixan Associates, Inc.
Cincinnati, Ohio, August 25, 2017 Hunkar Technologies, Inc. announced today that it has acquired Rixan Associates, Inc., a leading full-service integrator and reseller of robotic automation systems based in Dayton, Ohio.
Established in 1959, Rixan has a long history of innovation and excellence in robotics, vision systems and the development of user interfaces. Rixan team members are industry experts in developing automation solutions that deliver a high level of return on investment in even the most complex environments.
Hunkar Technologies, Inc., founded in 1962, is a privately-held, rapidly-growing automated machinery manufacturer, reseller and service provider that is focused on helping manufacturers and distributors continually improve their quality, plant safety, throughput, profitability and global competitiveness.
"Adding Rixan to our corporate portfolio will expand our robotic automation capabilities and expertise," said Eric Thiemann, president of Hunkar Technologies, Inc. "Rixan's team of talented professionals will ensure that every Rixan client can expect the same terrific service and support moving forward that they have enjoyed in the past. They will also benefit from the expanded product lines and related support services that Rixan will now be able to provide."
Rixan President Doug Rice said, "Our clients will benefit from the diverse and comprehensive product resources and automation market knowledge Hunkar possesses. They will continue to work with the same people here at Rixan that they have grown to know, and will have access to additional resources to help become even more productive and competitive."
For more information, please contact Mr. Doug Rice at 937-438-3005, drice@rixan.com.
About Rixan Associates: Rixan Associates is a full-service automation company, specializing in the engineering, integration, repair and service of robotic systems. Rixan is an authorized distributor and integrator of Denso, Mitsubishi and Fanuc robots, and is an authorized Denso and Mitsubishi repair facility.
About Hunkar Technologies, Inc.: Hunkar Technologies is a privately-held automation machinery solution and data tracking management system manufacturer, integrator and reseller of: robotic automation systems, automated packaging and EPS shaping & recycling machinery; label application systems; barcode scanning and printing systems, vision inspection, label printing and I.D. tag lamination; warehouse inventory and asset tracking systems; machine controls and sensors.